Full-featured
CRM

and

Marketing Automation

for individuals and SMBs.
With Act! Premium, you have options.
Get started by choosing how you'd like to use Act!

CRM + Marketing Automation*
£33 (Cloud w/desktop sync)
Choose Cloud to enjoy the convenience and peace of mind of a cloud-based solution where we handle all the technical details
CRM + Marketing Automation*
Choose Desktop if you want to experience the security and control of an on-premise solution where you deploy and manage the software.
Experience the power of
CRM

and

Marketing Automation

together.
Select the perfect-fit plan for your business.
Already a subscriber? To upgrade your Act! Marketing Automation plan, call us at 020 3856 8517 or contact your Act! Certified Consultant.
Experience VIP service with priority queuing, feature guidance by phone, appointment setting,
and more.
Maintain industry-specific data like insurance policies, service contracts, mortgages, projects,
and more.
(Act! Premium
Cloud only)
Deploy a desktop client and sync data back and forth to Act! Premium Cloud.
(Act! Premium
Cloud only)
Additional Cloud storage per 4Gb
Integrated SMS text messaging to send and record personalised messages directly from Act!.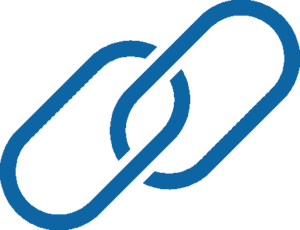 Create interactive quotes, generate leads, manage event registrations, and provide self-service appointment booking.
*Featured add-ons are billed annually. **SMS4Act! text messaging plans start at £19 per month. Pricing is month-to-month and requires no annual contract. An active Act! Premium subscription is required.
Stay connected with the
Act! Companion

Mobile App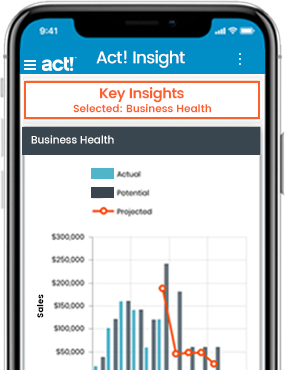 Keep your mind on your business while you are on the move.
Access contacts, integrate maps & directions and update leads and pipeline from the palm of your hand!
CRM Features and Benefits
Relationship & Activity Management

Customer management

Keep rich customer details, emails, documents, notes, history, activities, and more in one easy to find place.

Task & activity management

Track and prioritise calls, meetings, and to-dos—all associated with your contacts.

Calendar

See exactly what you have planned for the day from your Act! calendar.

Notes & history

Keep a detailed record of interactions with customers and prospects so you have a full picture of each relationship.

Companies

Associate Contacts with their respective Companies to understand and manage engagements comprehensively.

Relationship timeline

See a visual chronology of all activities and communications associated with a customer or prospect.

Secondary contacts

Record basic information about people associated with a contact without creating a new contact record.

In-context maps & web info

See real-time information from the Web, in-context within each contact record - maps, social profiles, and more.

Call lists & Hot Leads

Zero in on your most interested leads with intelligent Call Lists that rank campaign recipients by level of engagement.

Notifications & alerts

Notifications and alerts ensure you stay on task and on time throughout your day.

Act! Companion - Mobile app

Stay connected to key Act! details from wherever you work with a mobile app for iPhone®, iPad®, and Android™.

Welcome page - User productivity dashboard

Start your morning with an overview of your top deals and key activities. Personalise to stay informed and productive throughout your day.

Mail merge

Send personalised communications to contacts or groups with unique data from their individual customer records.

SMS Text Messaging

Send text messages for promotions, appointment reminders, order updates, and more. Automatically track sends and replies for follow-up and reference.

Starting at £19 / mo

Groups & Search

Search & lookups

Find what you need in an instant with powerful search options.

Groups & filters

Organise similar contacts into groups for targeted communications or sales initiatives.

Dynamic groups

Organise similar contacts into dynamic groups based on criteria you define.