Your go-to for strengthening your business every day
Keep customers, build your pipeline, and grow relationships with Act!
Have all the client details you need ready to go, whenever you need them. With a completely customizable dashboard, integrations with Outlook, Gmail, and Zoom so your communications and calendar are always in sync, and a prioritized task list, you're always in control and ready to tackle whatever the day brings.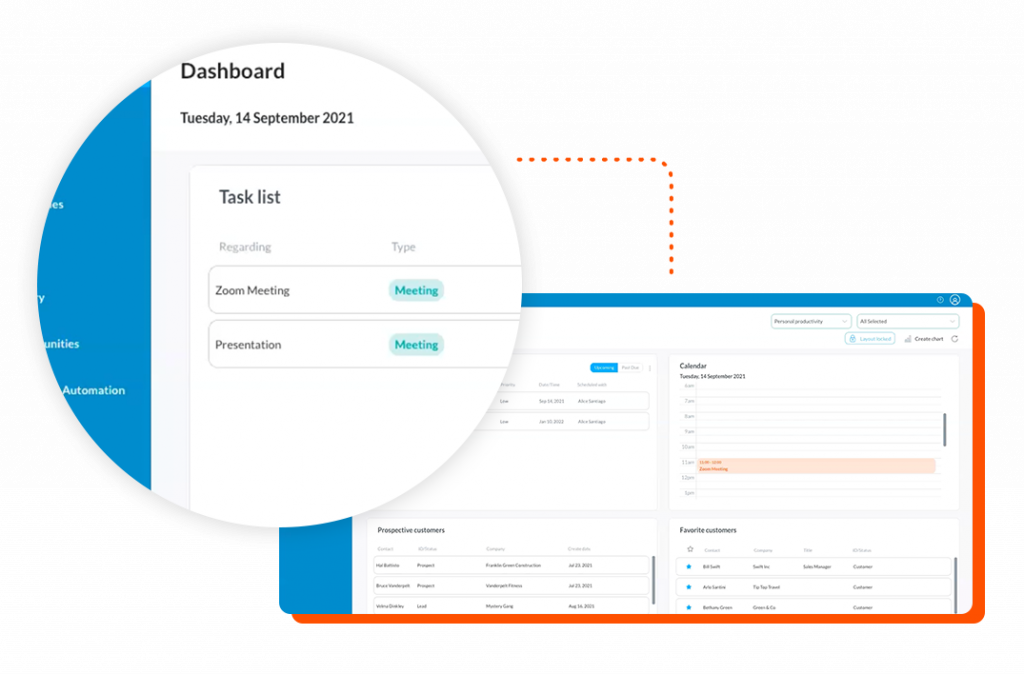 Market and sell like a pro
With Act! you get all the tools you need to capture prospects and move them along the sales process. Use the marketing tools to generate repeat clients and build even stronger relationships. We help you keep it simple with everything you need for marketing and sales, and nothing you don't.
Do you like repetitive, manual tasks? Neither do we. Work smarter, not harder with marketing automation that lets you set up communications once so they'll effortlessly send whenever and however you want, and instant sales pipeline insights that help you see where your time will matter most.
Whether you're just looking to get organized and efficient, or you're taking your strategy to the next level to grow revenue and find new clients, with Act! you'll get the tools and support you need every step of the way.
The biggest way Act! makes my work easier on a day-to-day basis is it allows me to come into the office and have my day planned out for me. It tells me who to call, when to call them, and what to say."
Brent Sullivan, Loan Officer
Homeowner's Financial Group