Act! gives
 estate agents

 the tools they need to succeed.
Growing your estate agency is easier than you think.
Act! includes powerful CRM and Marketing Automation tools in one, empowering you to manage your properties better, optimise your productivity and follow up with potential buyers and sellers.
Pricing starts from as little as £25/month. No hidden fees.
Watch this short video to learn more about Act!.
Already a customer? Call  020 8154 2528
Fill out the form to start your 14-day free trial.
No download or credit card required

Full-featured CRM + emarketing
All values quoted exclude VAT/sales tax (if applicable)
Sales Pipeline Management
Develop and maintain meaningful relationships with buyers and sellers using customised communications.
Benefit from easy-to-build email campaigns and customised email templates that are sent when specific triggers occur.
Sales Pipeline Management
Easily manage your opportunities using a simple, out-of-the-box sales process or one you configure to fit your business.
Accurately forecast future pipeline and revenues.
Happier buyers and sellers.
Stay on top of your customers and leads by easily accessing personalised information about them including past purchases, home equity, and listing price information.
Improve customer service with a 360-degree view of every customer account.
Eliminate time-consuming manual tasks and paperwork.
Customisable reports and easily accessible records help you stay organised and focused on the most important tasks.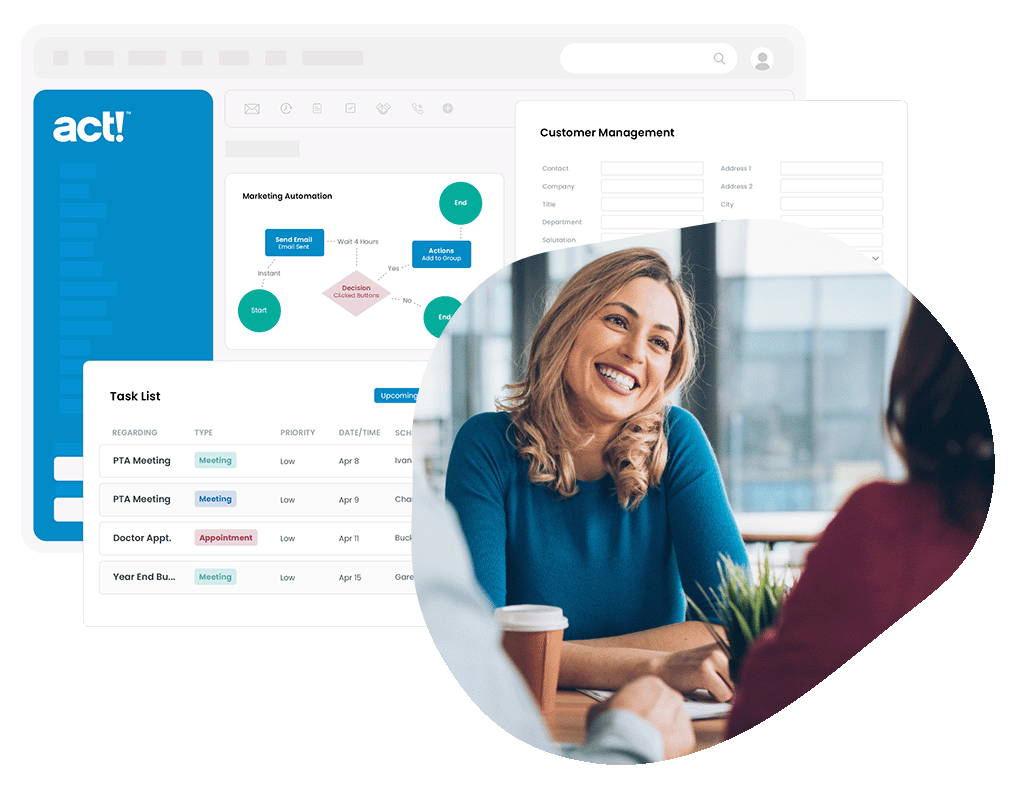 Affordable plans that fit the unique ways you work.
Experience a feature-rich, customisable platform with flexible deployment options.
CRM + Marketing Automation*
Experience the security and control of an on-premises solution where you deploy and manage the software.
CRM + Marketing Automation*
Enjoy the convenience and peace of mind of a cloud-based solution where we handle all the technical details.
The total relationship package.
Powerful CRM and marketing automation in one.
Unparalleled SMB know-how.
Put your trust in the most capable hands.
Unmatched flexibility and choice.
Act! accommodates all the unique ways you work.
What Act! customers are saying
"Act! has been our lifeblood for more than 20 years — we rely on it for everything."
Corrine Bryson
Founder and CEO
INEX
"If I didn't have it, I'd be lost. I wouldn't know where to turn. My Act! as a resource is worth at least $500,000 to me."
Hal Hanstein
President
Cardinal Realty Group
Integrate with the apps and tools you love.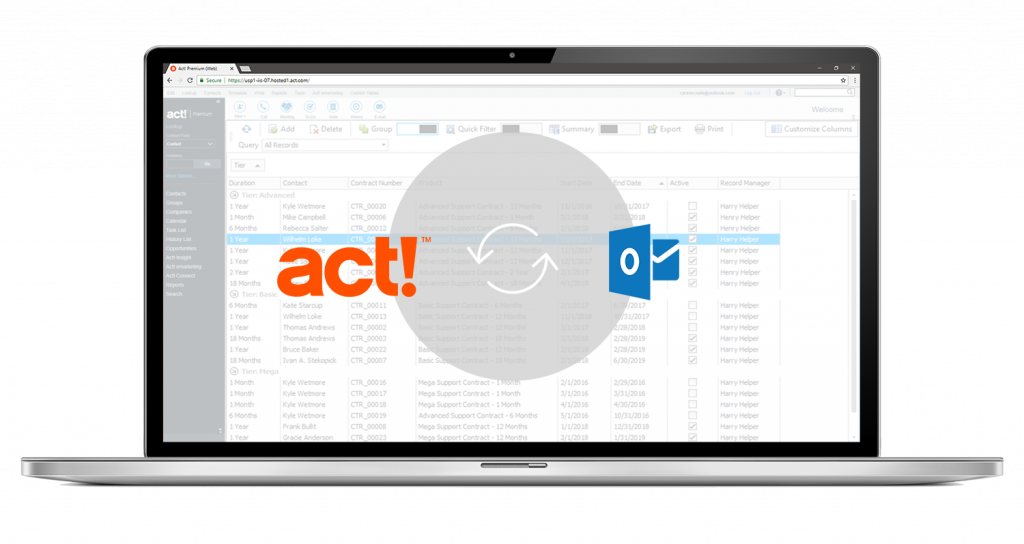 Streamline workflow, save time, and maintain a complete record of all your interactions with seamless Microsoft Outlook integration.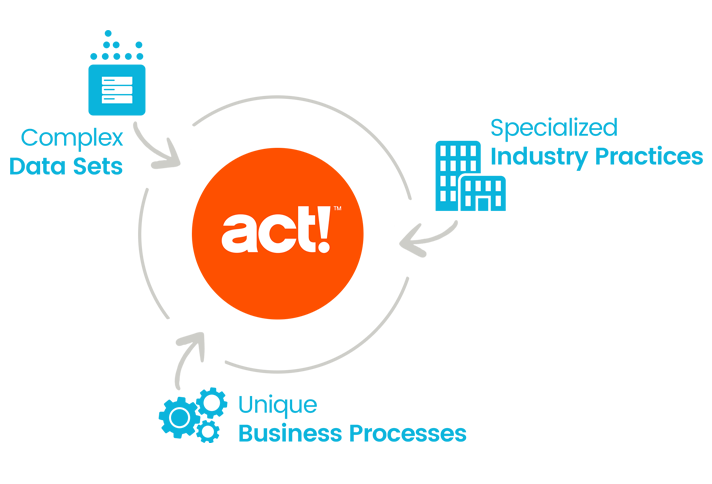 Bring complex data sets, unique business processes, and specialised industry practices together with Custom Tables.
Access the power of the MyDocSafe platform directly from Act! Premium. Securely send documents for e-signature to new and existing contacts.
©2023 Act! LLC. All rights reserved. All Act! product and service names mentioned herein are registered trademarks or trademarks of Act! LLC, or its affiliated
entities. All other trademarks are property of their respective owners.